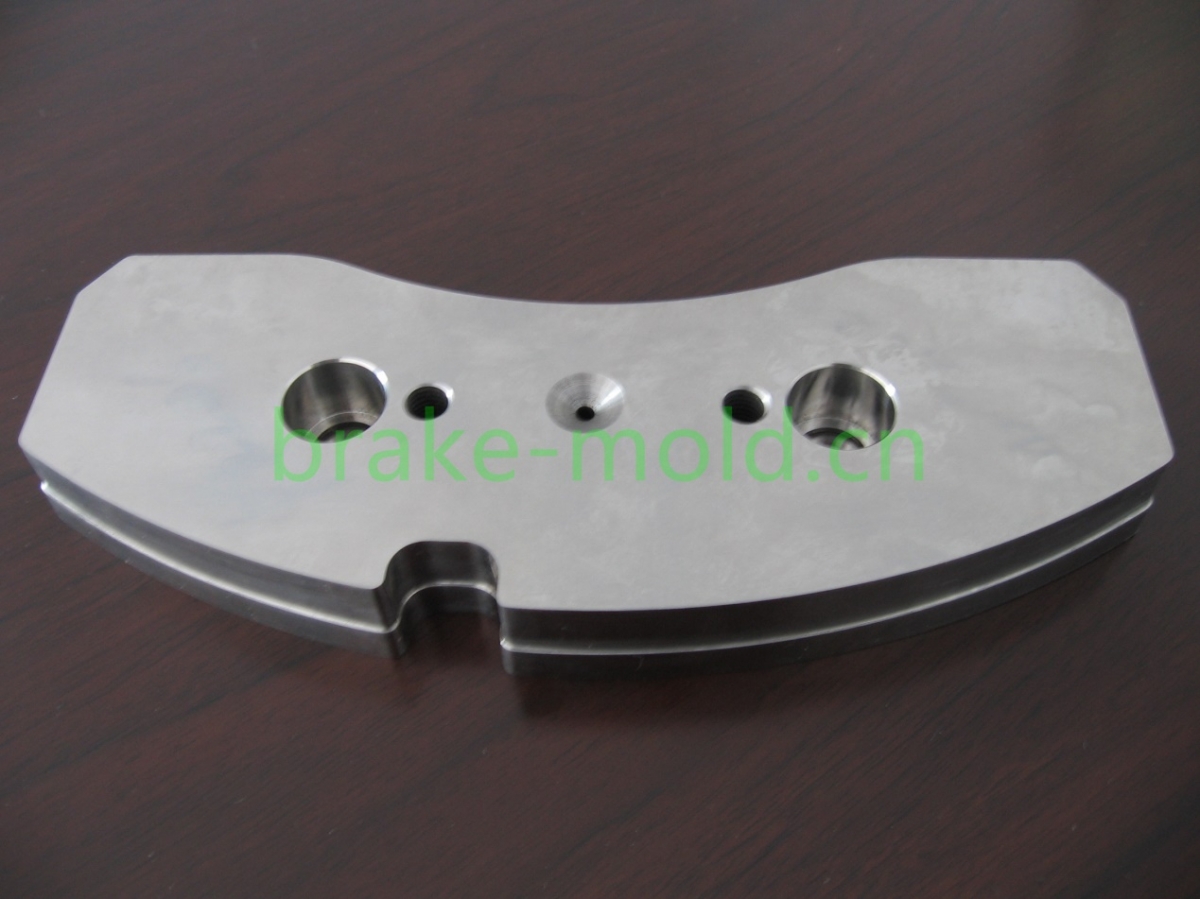 ———————————-
How to design punches and punches for processing brake pad molds? brake pad mold factory, China brake pad mold
Is the brake pad mold design and production reasonable? The quality of the punch or punch is very critical. What are the basic requirements?
1. The hardness of the punch needs to be high enough, because the brake pad mold needs to move up and down during use, and has a relative movement with the cavity, and then the upper surface of the punch contacts the friction material, and the upper surface needs to be cleaned every time a mold is pressed. The raw material residues will inevitably be scratched.
2. The upper surface of the brake pad punch should have a good finish, which is convenient for demoulding, and the surface can be plated with hard chrome to improve the demoulding performance.
3. The gap between the shape of the brake pad punch and the cavity should be reasonable. Because the gap is too small, it is easy to scratch the mold cavity, which is inconvenient for mold exhaust, and the gap is too large, which is easy to cause overflow of raw materials.
4. The formula of the product should be fully considered when designing the mold. If the formula is very fluid after heating, the mold gap can be smaller.
5. The shape of the punch is designed and processed into steps, which reduces the mating surface between the shape of the punch and the cavity, which is beneficial to the exhaust of the mold.
The above punch design and processing items are also applicable to the following molds: disc brake pad mould, drum brake pad mould, train brake pad mould, locomotive brake pad mould, high-speed rail brake pad mould clutch face hot pressing mould, etc.
———————————-