How to clean and clean the brake pad molds daily? brake mold price china manufacturer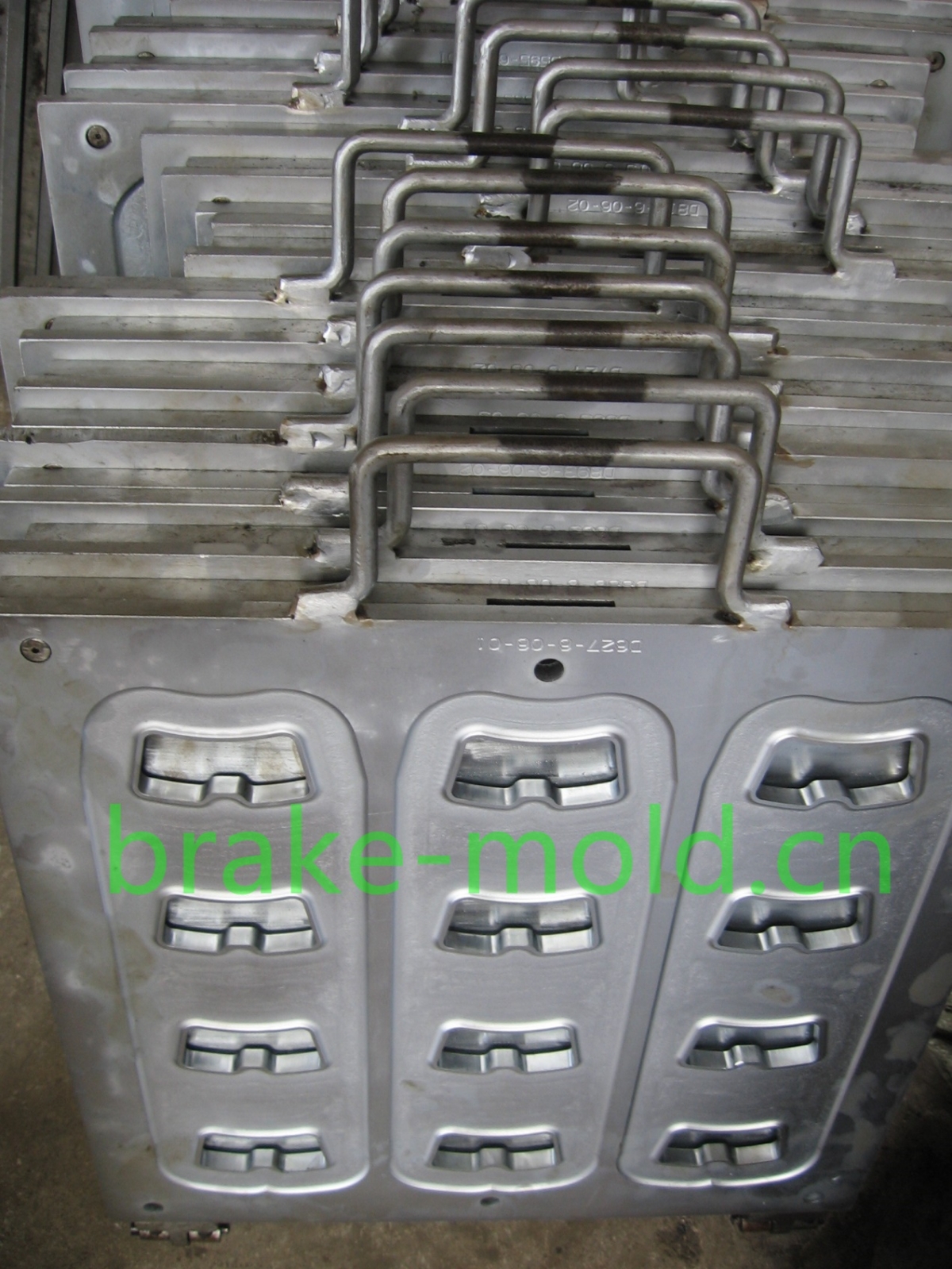 ———————————
Almost all brake pad factories will encounter the same problem: that is, the brake pad mold will become dirty after a period of use, and a lot of raw materials and resin produced during pressing are attached to the mold, which will affect it later. The use effect of the mold is not conducive to ensuring the quality of the product, so how to solve this problem?
Here are a few methods for your reference:
(1) Open the mold immediately after use, and manually clean up the waste in the mold. You can use a bamboo stick or a small blade. Why do you need to do this work immediately? Because the temperature of the mold itself has not yet dropped, these waste materials are relatively soft and easy to clean up.
(2) NaOH is diluted with water, heated to 60-80 ºC in a special container, steamed for 5-6 hours, and then cleaned with water (anti-rust).
(3) When using a sandblasting machine, pay attention that the sand particles used should be relatively small, the general mesh number: 140-200
(4) Using a sandblasting machine, the selected abrasive is walnut grains, which can minimize the damage to the mold surface.Types of drum brakes mold,drum brake mould,mechanical disc brake mold,Break the mould
(5)contact Leading Manufacturer of Brake Lining Mould